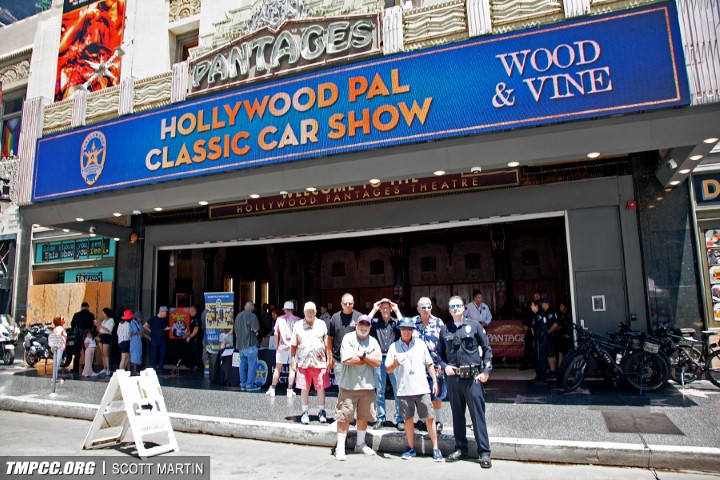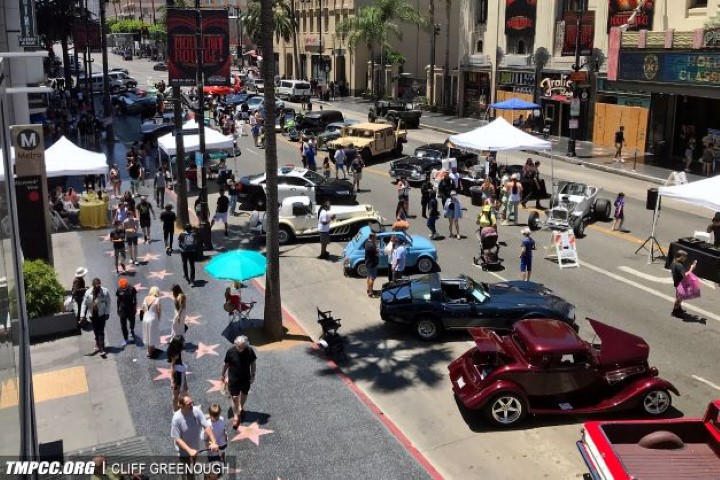 HOLLYWOOD (June 30, 2022)— On Sunday, June 26, the Hollywood Police Activities League (HPAL) hosted its first Classic Car Show and Expo on Hollywood Boulevard.  Showcasing nearly 40 vintage and exotic rides, HPAL had Hollywood Boulevard rocking with music, local eats, cold beer, and lots of smiles from the thousands who turned out for the event in support of local youth programs and the HPAL kids.
 As DJ Luis (@thesilence) played the jams by the Dudes' Brewing Company beer garden, visitors flocked to the food court at the Pantages Box Office that featured bites from neighborhood favorites like Beauty & Essex, The Breakfast Club, Fabiolus Cucina, the Dudes' Brewing Company, and Wood & Vine.
 From Studebakers and Fairlanes, to Model T's, Corvettes and Lamborghini Trucks, the car show had the Boulevard buzzing with car aficionados and novices alike, snapping selfies and trading stories. When it came time for the "Best in Show" contest, nine winners were declared spanning nearly a dozen categories.
 Classic  – Bob Pritchard – '54 Olds 88                           

Custom  – Les Halpert – '65 Ford Ranchero

Hot Rod – Rod Romano '23 Ford Model T                     

Low Rider – Chris Aquila – '59 Chevy Impala

Paint – Chuck Mason – '21 Dodge Charger                   

Interior – Chris Aquila – '59 Chevy Impala

Engine – Cliff Greenough – '23 Ford Model T                 

Best in Show – Tony Olivera – '72 Chevy Blazer

Crowd Pleaser (People's Choice) – Chris Aquila – '59 Chevy Impala
 The inaugural car show was a smashing success and likely the first of many, according to Kitty Gordillo, HPAL's Executive Director. "The event went better than we could have imagined. Not only did we raise money and awareness about HPAL's work in the local community, but we helped show that Hollywood is recovering from challenging and uncertain times," Gordillo said. "Our community really came together and rallied for our kids."
 HPAL extended a special thanks to those who helped make the event possible, including the Television & Motion Picture Car Club, the Hollywood Pantages for opening up their property for our restaurants serving under the marquee, the W Hotel and Residences for their VIP lounge and Metro Courtyard Space, and all those who participated and attended.
We look forward to seeing you again next year!
Check out videos and photos here!