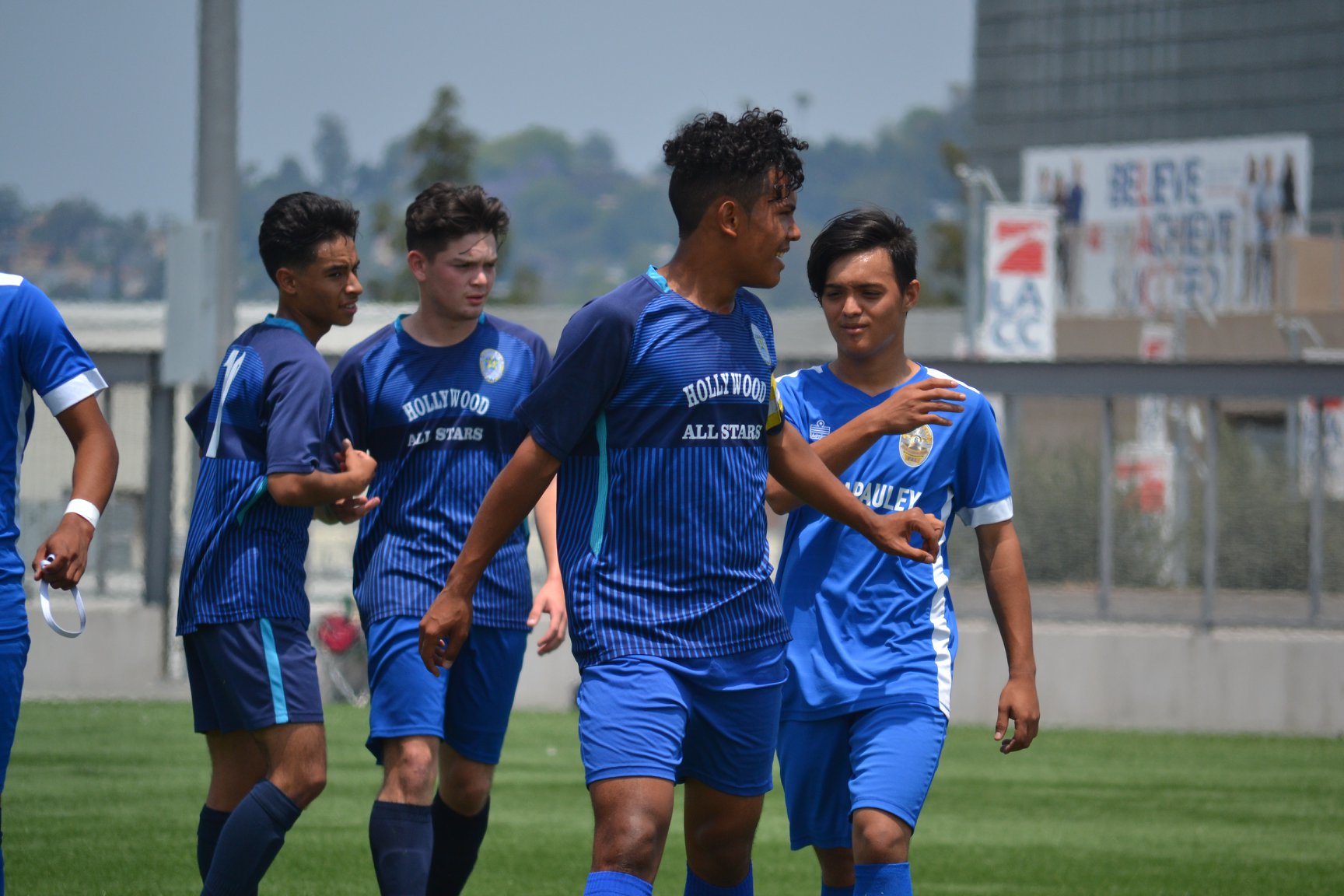 Summer Soccer is Back – Please note the location and time change
Hollywood PAL is excited to kick off our soccer program for the Summer! The Summer season will consist of practices and scrimmages and will run through July 29th. Players will practice once per week for two hours. The Summer season will have three divisions (Ages 7-10, 11-14, 15-17). Practices will take place at Hollywood Recreation Center – 1122 Cole Ave. Los Angeles, CA. 90038, Tuesdays and Thursdays (based on division) from 6:30-8:30PM. There is no fee to participate in this Summer preseason.
 Application Procedure:
Spots are filled on a first come first serve basis.
Applicants must make an account on League Apps and then register for the program. Applicants will need to submit their birth certificate and immunization records online.
No in-person applications.
For frequent updates about practices and photos, please connect with Hollywood PAL on Facebook and Instagram. If you have any questions about registration, please call the office (323) 467-7114.
Applicants from the Spring 2020 season will receive a credit that will apply for the Fall 2021 season. (More information on the Fall 2021 season coming soon)
*All programs are subject to change