Week of April12- April 16, 2021
PAL Chat: Wednesday 3PM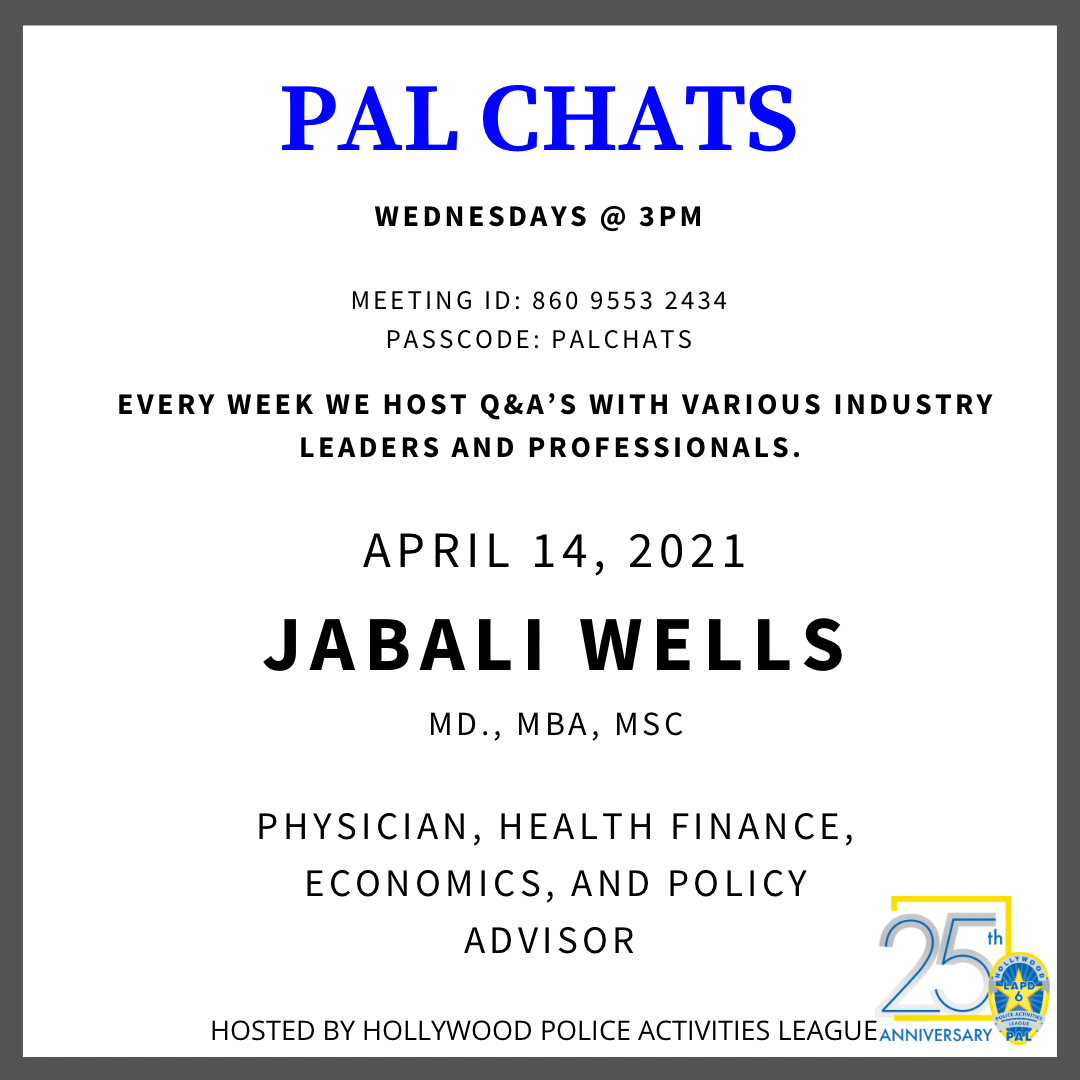 Meeting ID: 860 9553 2434
Passcode: palchats
Soccer Virtual Practice (Open to all): Wednesday 6PM
https://us02web.zoom.us/j/81368583354?pwd=ZlB0WmJVWWt4L1ZiS1B4d0NuaFhiQT09
Meeting ID: 813 6858 3354
Passcode: palsoccer
Virtual Audio Engineering Class: Thursday 4:30PM
Meeting ID: 736 1371 1535
Passcode: makemusic
Virtual Fit Club: Thursday 7PM
Zoom ID# 863-3032-0162
Passcode# 999999
Virtual Martial Arts: Thursday and Friday 3-5:30PM (Call office for more info)
Virtual Girl Scouts: Friday 4PM (Call office for more info)
New Karate forms practice material for all students posted April 6th, don't forget to stretch first!
No matter where you come from, you can strive to be the best!  Check out his special message from CSULA College Soccer Team players!
​Hollywood PAL Chat with Macy Gray on our youth discussion.