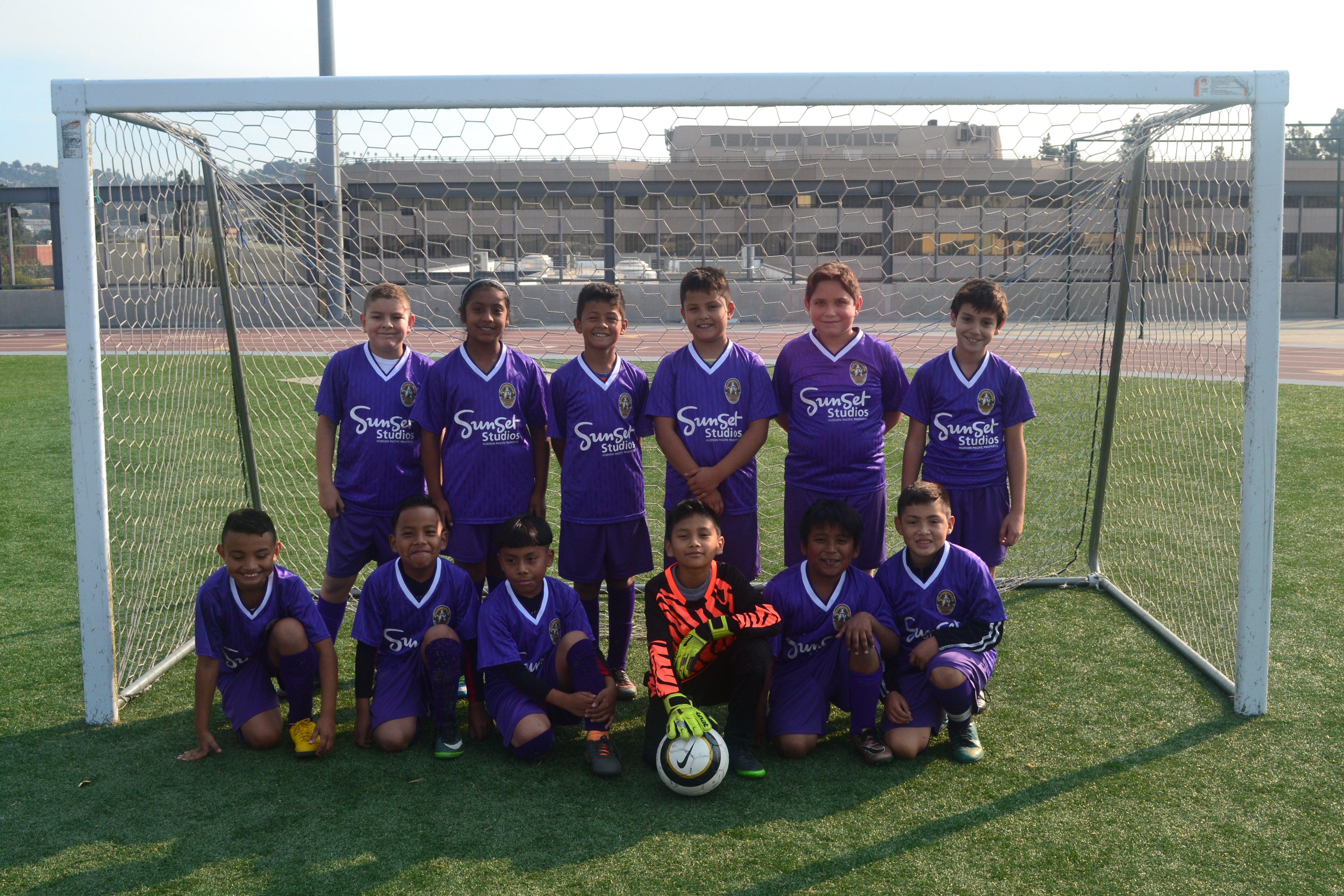 Hollywood PAL's 22 soccer teams (15 players per team, ages 7 to 16) are coached by volunteers, some have been volunteering with PAL for 15 years and others were in the PAL program themselves. A part-time soccer coordinator works with the LAPD PAL Officer to manage the program and volunteers. Players practice twice per week and play games on weekends.
For frequent updates about games and photos, please connect with Hollywood PAL on Facebook.
*Note that the schedule does not have dates because of possible changes due to weather, coaches training, etc. It is subject to change.
 Application Procedure:
Spots are filled on a first come first serve basis.
Applicants must bring birth certificate, current grades, photo ID, immunization records, and registration fee to PAL Office during registration hours. NOTE: If you are missing any of these items your child will not be placed on a team. If a player does not meet the 2.0 GPA standard they will be placed on Academic Probation and will be required to attend tutoring until there is improvement in their grades.
Application Forms:

For returning players please fill out and return this form: 2018 Spring Re-Registration
For new players please fill out and return this form:     ENGLISH SOCCER APP  OR  SPANISH SOCCER APP 
Special thanks to this year's Soccer Team Sponsors!
Blessed Sacrament, Cedars Rotary Club,  Council Office David Ryu, Dinosaur Coffee, East Hollywood Neighborhood Council, Frolic Room, Hard Rock Cafe, Harry's Auto Collision, Hollywood Hotel, Hollywood Museum, Mill Creek Residential, Pantages Theatre, Paramount Pictures, Siren Studios, Stout Wealth Management, Target, and Wax Paper. We want to give an extra shout out to Pauley Perrette for personally sponsoring five teams!