through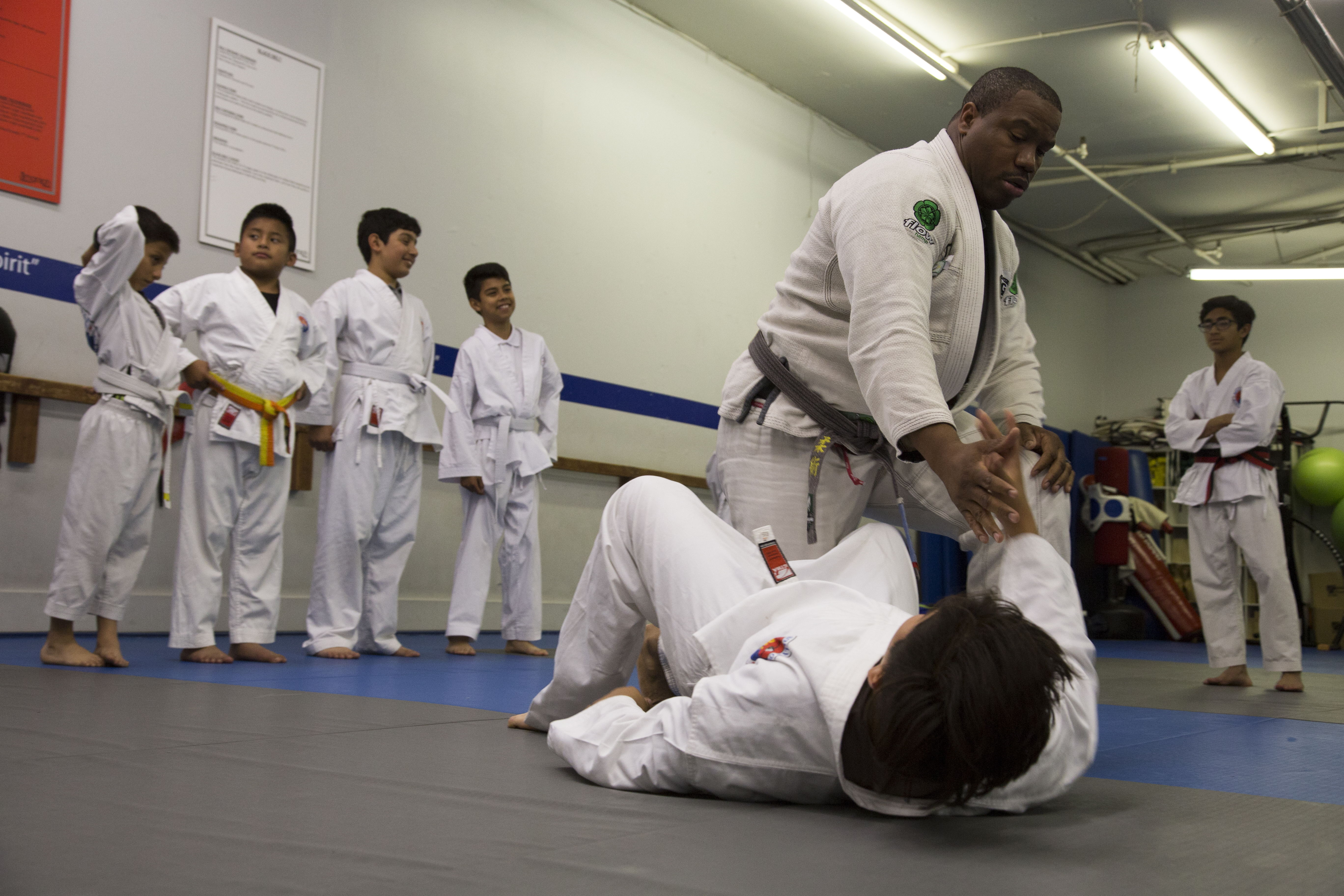 Hollywood PAL Martial Arts trains children in the art of karate, judo, ju jitsu, tae kwon do and mixed martial arts under the supervision of LAPD Officer and multi-discipline black belt, Taybren Lee,  and Hollywood PAL Black Belts, Miguel Sanchez, Jisel Sanchez and Samantha Franco. We provide classes Monday-Saturday. Students learn the martial art forms and are periodically tested to continue moving up the belt system. They also have an opportunity to compete in local and regional tournaments throughout the year. PAL students have been rewarded with hundreds of trophies for their high level of competition skills.
The Hollywood PAL Martial Arts Program is an effective approach to juvenile crime prevention. There are a myriad of benefits of the study of martial arts for youth. Hollywood PAL Martial Arts positively impacts young people by offering social benefits, such as respect, patience, and a feeling of self-efficacy; mental benefits include learning discipline and goal setting; and physical benefits are increased fitness and personal security.
For registration:
Download the application and bring it to the office along with; birth certificate, immunization record, ID card, and current grades.
After you have registered at the office, you can sign up for monthly recurring payments or annually. Do not sign up for recurring payments or annual payments if you have not turned in an application and paid the initial fee.