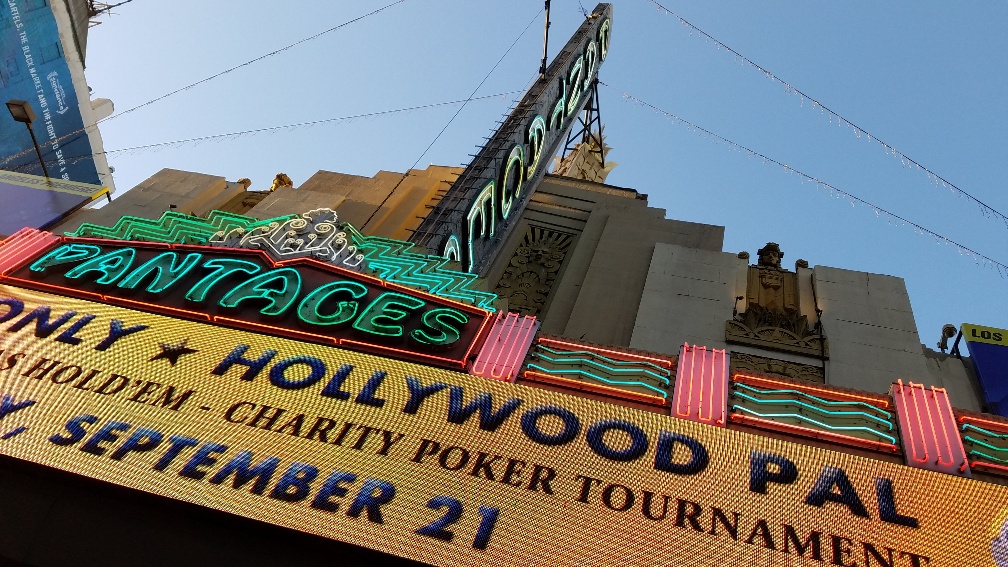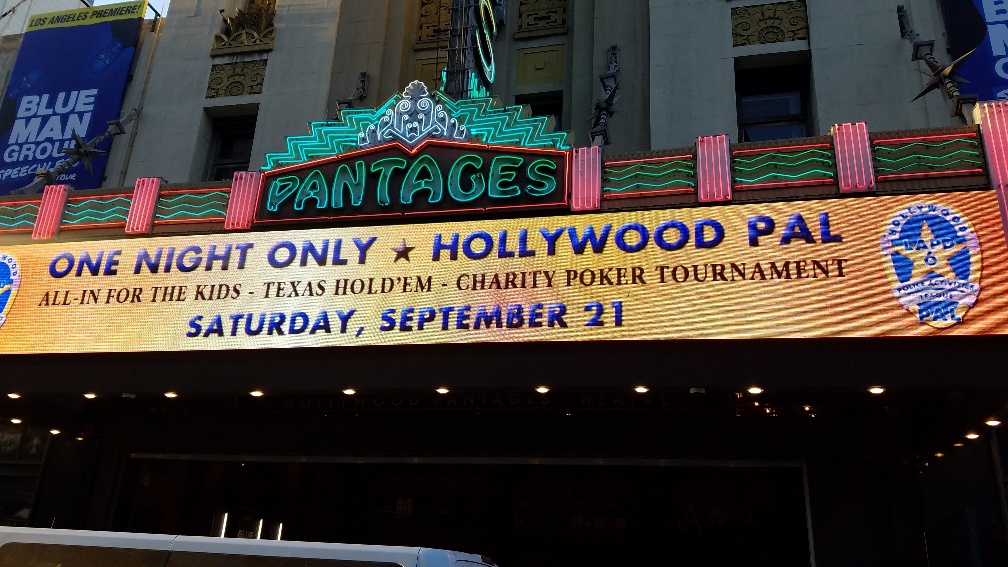 Texas Hold'em Charity Tournament "Poker at the Pantages" Raises $26,000
for At-risk Hollywood Youth
What a magical night!  We hope you all enjoyed the incredible ambiance and spirit of competition in the Grand Lobby of the Historic Pantages Theatre on Saturday Night.  First and foremost I'd like to give a shout out to Jeff Loeb, the Hollywood Pantages General Manager, and his incredible staff, for the gorgeous venue and support.  Kudos to Lara, Pamela and the Poker People staff for running a great tournament!
Thank you Captain Lurie for stopping by and sharing with our guests the importance of Hollywood PAL and the kids we serve. 
Over 100 players spent their Saturday night raising, checking and going all-in to gain a coveted spot at the final table.  Congratulations to the final table winners, Abigal, Chris, Paul, Mauro, Geoff, Shannon, Mike, Velvet and our 2019 Poker at the Pantages Champion, Lanie… Congratulations! 
It wouldn't have been possible without Blue Palms Brew House for first meal, beer, and cigars; Fabiolus Café and Wood & Vine for the wonderful second meal in the box office lobby; Derek and his team manning the bar keeping people happy, Proper Companies for donating the parking; and Ghazal, Joe, and Terri for bringing drinks to the tables. A huge shout out to Wally, our Hollywood PAL Event Committee Chair, and General Manager at Wood & Vine for making sure everything came together. And thank you to our Board members and committee volunteers for behind and in front of the scenes logistics.
Check out our album on Facebook for more photos of the event!